Easter is one of the most joyous Sundays of the entire year, as well as one of the most popular holidays for new guests to attend your church. Which make's it the perfect time to pull out all of the stops to create a spectacular service that will be remembered for years to come. What moments will you emphasize that will keep attendees talking about your church long after the day is over? Life Center Church put a unique spin on the traditional Easter service celebration that we're still reveling about long after the event is over.
Life Center Church's focus is to challenge believers in a visitor friendly atmosphere. They wanted to keep the Easter service fun and energetic while still having an impactful message. They achieved this by creating an uplifting experience for guests attending on that particular Sunday. The team built a 15ft pool and invited guests on stage to be baptized along with hundreds of others throughout the day. Volunteers took photos of friends and families who participated and posted them to Instagram and Twitter using the tag #LCR2L and #LCR2LBaptism, which made it easy for guests to search through the gallery of photos to find their own later. Life Center Church rented Photoboxx to print social media photos during the weekend so guests could take home a printed photo as a timeless keepsake.
Days after the service, attendees were still raving about the meaningful experience that many participated in that Sunday. Between multiple services, Socialdrip analytics of the event reported over a thousand posts, which resulted in a reach of over 58k people and over 140k social media impressions. Likes and comments flooded Instagram and Twitter with praise and appreciation.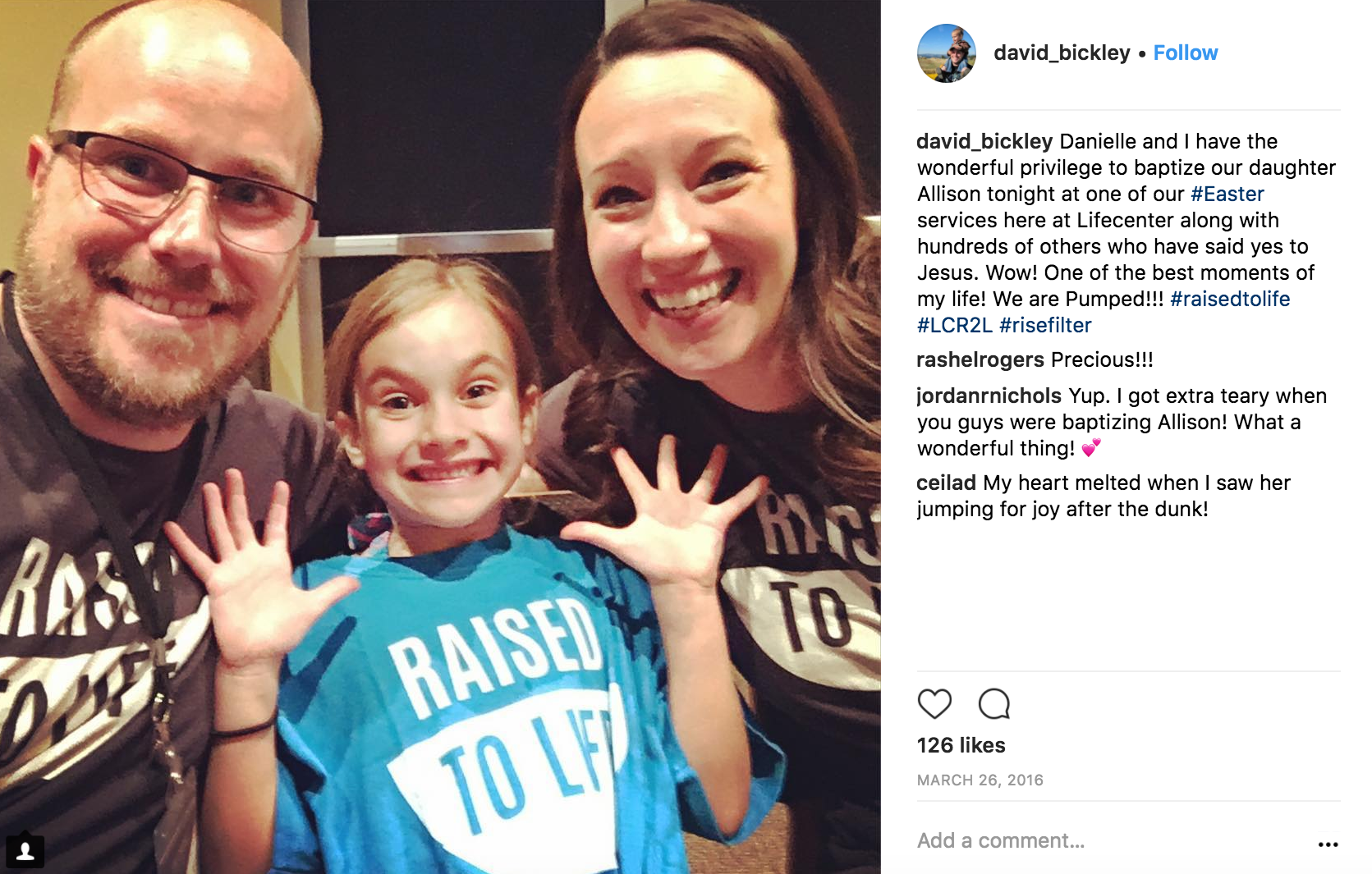 Want a better way to connect with guests then by hosting an experience that they will remember for the rest of their lives? Photoboxx is a fantastic way to do just that, create opportunities for discussion, and promote invitations to "come visit our church next Sunday!" Mother's Day is fast approaching and many church organizations have already booked their rentals. Reach out for your quote today at: photoboxx.me/contact.