MetroPCS is a title sponsor of the UFC, so many fans and spectators were already knowledgeable about the brand and their relationship to the UFC. MetroPCS is a prepaid wireless service in the United States that is under the T-Mobile Organization. There were various events in these few cities, including in store events, opportunities for fans to get photos with the fighters and/ or their cardboard cutouts. Photoboxx was used in all three cities, creating an invaluable social media presence for MetroPCS and the UFC events. They visited these three cities and provided fans and spectators fun take home prints showcasing their experience at the UFC fights. The fans were able to try on the belt and get their picture taken with the trophies. The hashtag usage and growth created brand recognition, awareness of the sponsorship, and a buzz around the events.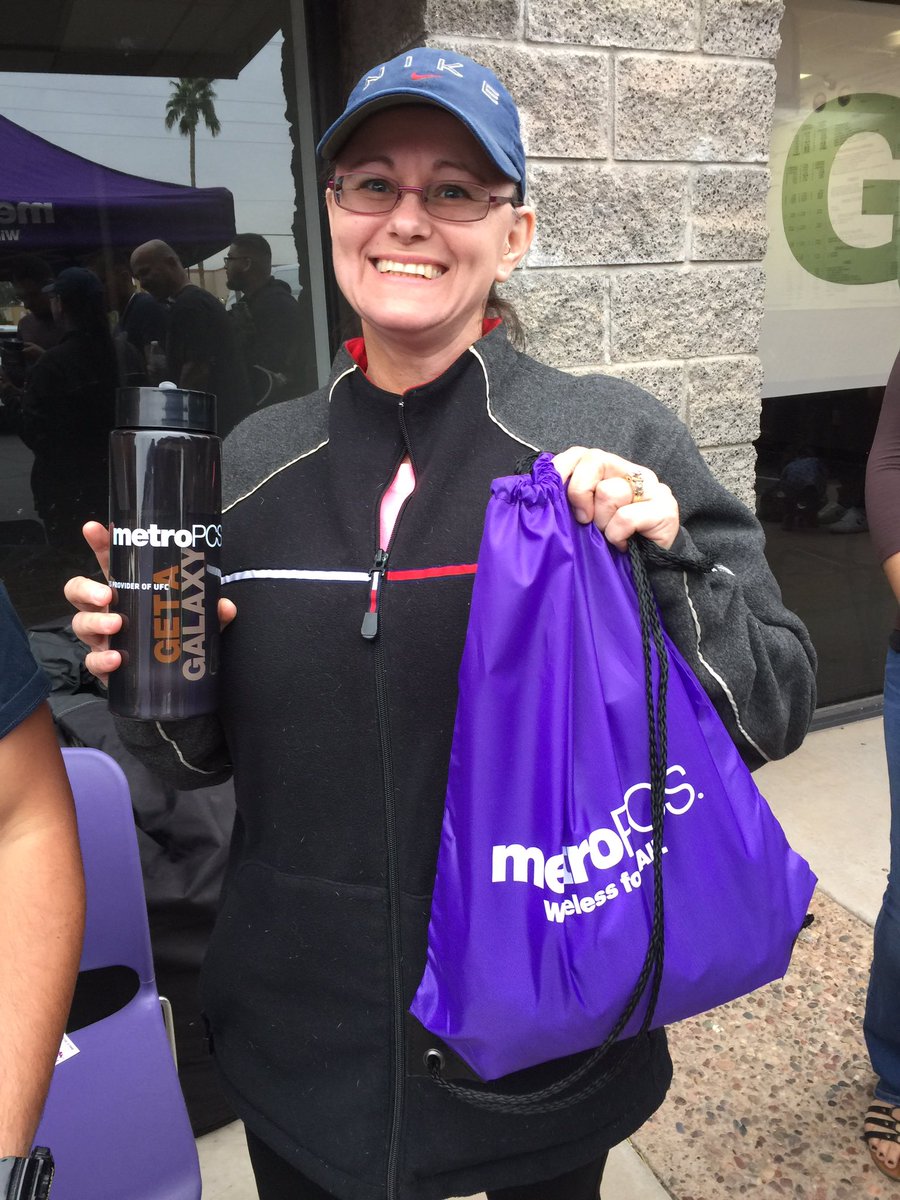 The presence of Photoboxx was a great addition to these fun events sponsored by MetroPCS. At the events in Houston, Denver, and Phoenix, Instagram proved to be the favored social media platform which is to be expected considering it is the photo platform. Houston proved to be venue that had the most buzz around the events. With 318 Instagram posts, and 135 Twitter posts, there were over 1.65 million impressions, and 1.25 million individuals reached. Other markets, Phoenix for example, had similar numbers in terms of posts; however, the impressions and reach were about a third as Houston. Though Instagram proved to be the platform of choice for most individuals engaging with the hashtag, both impressions and reach were stronger on Twitter.
These events not only increased engagement through social media, but they also created awareness for MetroPCS and their relationship with the UFC and their fans. Along with the social media prints, fans were also able to get some free Metro PCS gifts including water bottles, and backpacks. This is another way MetroPCS was able to increase engagement at their events; small incentives for fans to post photos, creating user generated content and marketing.
Overall, these three events reached 1.65 million individuals and there were over 2.27 million impressions through the two social media platforms. There were big name and top contributors that led to the impressive number of impressions and reach seen in the totals for these events.