This summer, Photoboxx partnered with experiential event agency, Rose Gold Collective to create a fully interactive experience for Mercedes-Benz during their summer concert series at the Greek Theatre in Los Angeles, California. As a major sponsor of the Greek Theatre, Mercedes was able to create an activation complete with a live Mercedes-Benz vehicle display outside the venue, as well as the Mercedes Star Lounge during the shows. The month-long concert series included performances by several artists including DJ Khalid, Lord Huron, War, The Barenaked Ladies and many more.
Rose Gold Collective created a Mercedes-Benz tent display outside of the venue to increase brand sponsorship awareness. Before entering the amphitheater, concert-goers could stop by the Mercedes-Benz activation to win a chance to upgrade their concert seats and snap photos with friends and family in front of the fully branded backdrop. Rose Gold Collective incorporated Photoboxx into the activation as a way to promote engagement at the Mercedes-Benz tent, as well as get users to post about their concert experience on Instagram and Twitter. Attendees were encouraged to snap photos with friends and family and tag #MBattheGreek to receive free take-home prints of their concert photos from the evening. Check out the full recap video below:
The Mercedes-Benz live activation was quite the hit throughout the summer concert series. The Mercedes-Benz/Photoboxx street team encouraged passerbys to get involved and post photos before and after the show. Mercedes-Benz saw exponential growth in engagement on social media on the official event hashtag #MBattheGreek. With over 450 Twitter and Instagram posts directly from the summer series, Photoboxx was able to help #MBattheGreek reach over 411 thousand accounts and make over 836 thousand impressions from the nineteen shows.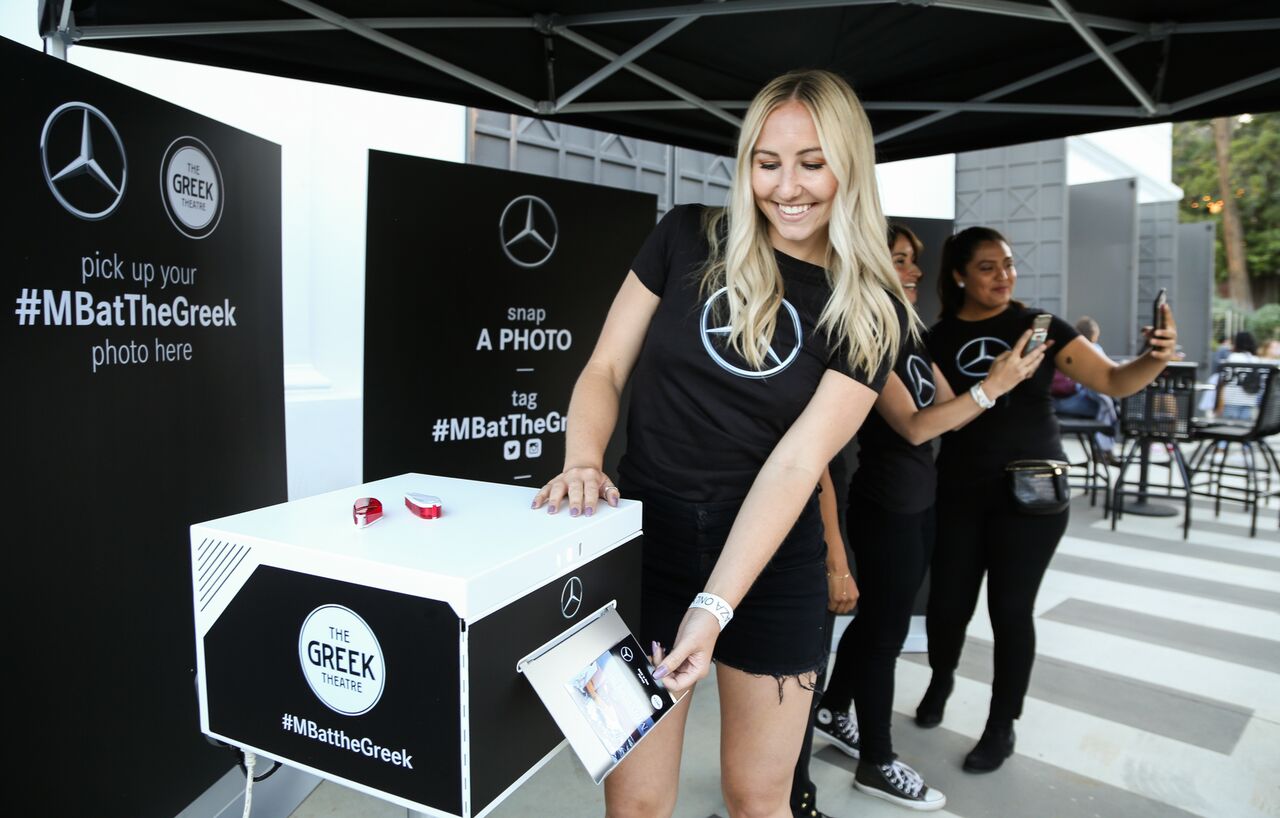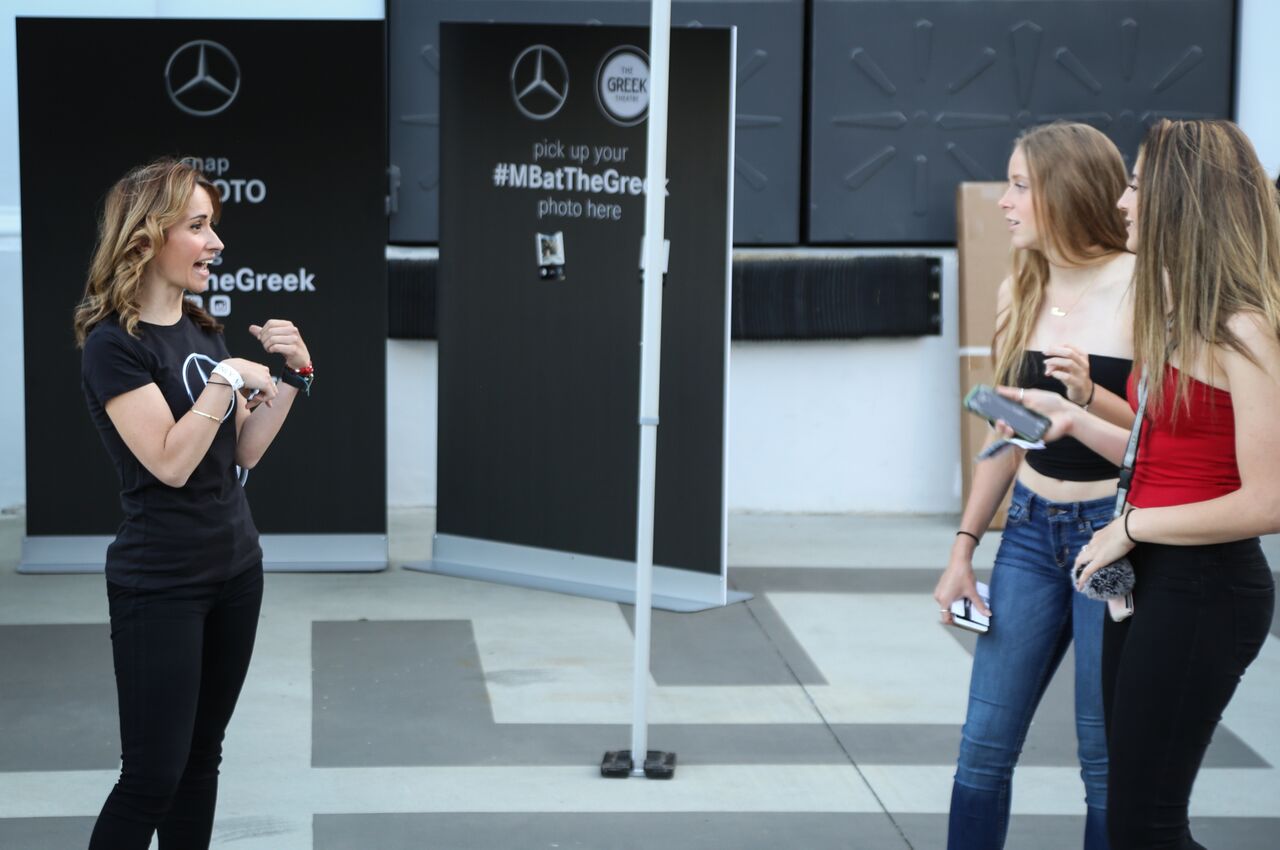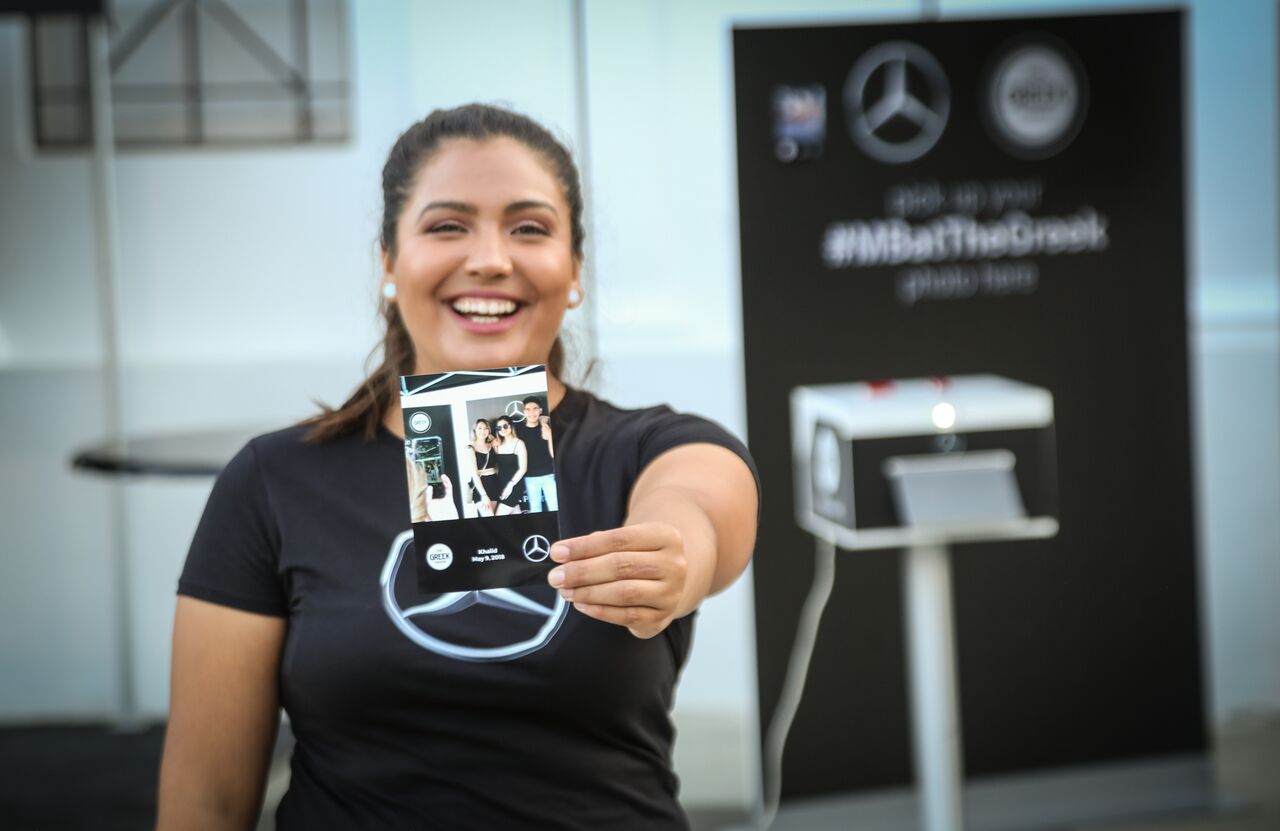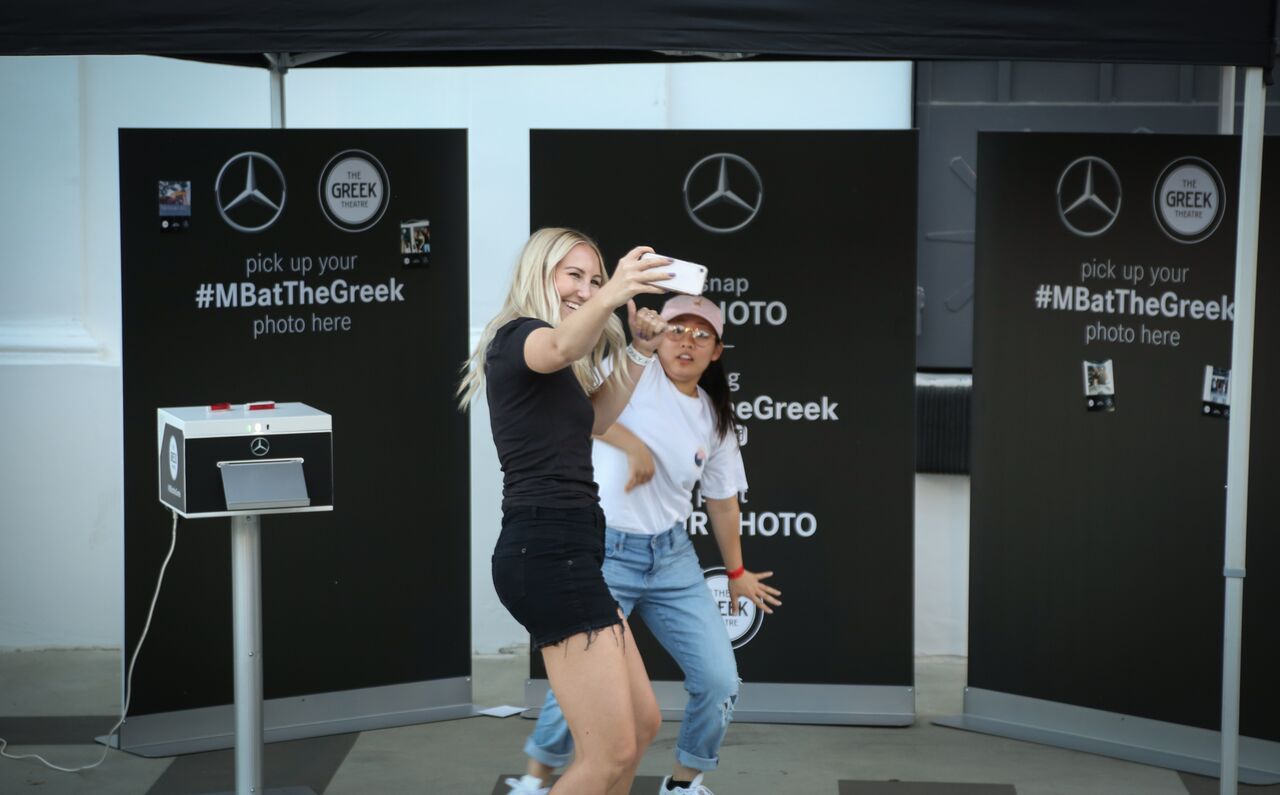 We'd say the Mercedes-Benz concert series sponsorship activation was an experiential marketing success. We're proud to be a part of the summer concert series at the Greek Theatre and can't wait to work with Rose Gold Collective again in the future.